CU Xpress Lease is the nation's premier automotive leasing program for credit unions that generates a solid return on investment, delivers high member satisfaction, and guarantees 100% residual value at lease maturity. Total volume of the program exceeds $4.7 Billion and 130,000 vehicles.

Novak Motors is the nation's number one lease return outlet. Serving as the resale dealer of CU Xpress Lease vehicles, Novak hosts exclusive credit union member-only sales events at its dealership locations in New York, New Jersey, and Texas. At Novak, customers enjoy a positive, no-haggle sales environment along with special credit union finance and lease rates.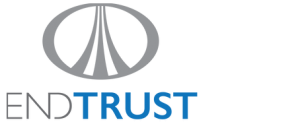 EndTrust is the "new generation" of repossession servicing. Through a partnership with technology providers Vendor Transparency Solutions and My Recovery System, EndTrust provides a complete menu of compliance, training, and inventory management service offerings.

GrooveCar provides full-service automotive loan growth solutions to credit unions. With an expansive dealer network in New York, New Jersey, Pennsylvania, Massachusetts, and California, GrooveCar enhances the ability of credit union partners to secure loans while offering the guidance and knowledge that their members seek.

GrooveCar Direct is the leading auto-buying platform for credit unions. The configurable platform enables credit union partners to connect with their car shopping members, drive new loans, and introduce cross-sell opportunities.
Let's talk about growing your portfolio today!