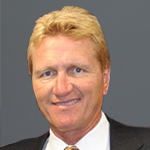 Jim Calvert
CEO
Jim is majority owner of Fusion Auto Finance and is a thirty-year veteran of the auto remarketing industry. After a successful fourteen year remarketing management career with Mercedes-Benz Financial Services, Jim established EndTrust in 1998 to actively manage lease vehicle disposition for third party company portfolios as well as to acquire and service its own portfolios.
In 2004, Jim established Fusion Auto Finance to fill a void in the credit union marketplace. Jim viewed the credit union lending environment as financially sound, consistently competitive, and customer focused, but it was lacking a full-service automotive leasing source who understood the true risks of the business. The plan for Fusion was to draw on the core competency of managing residual value risk and engage credit union partners who look to profitably grow their lending business and member base. To date, Fusion and sister company GrooveCar have successfully worked with their credit union partners to build a diversified CU Xpress Lease portfolio exceeding $4.5 billion and 125,000 vehicles.
Jim also established Novak Motors in 2004 to serve as a retail outlet for off-lease vehicles.