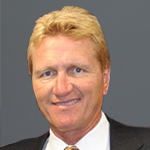 Jim is majority owner of Fusion Auto Finance and is a thirty-year veteran of the auto remarketing industry. After a successful 14-year remarketing management career with Mercedes-Benz Financial Services, Jim established EndTrust in 1998 to actively manage lease vehicle disposition for third party company portfolios as well as to acquire and service its own portfolios. In 2004, Jim established Fusion Auto Finance to fill a void in the credit union marketplace. Jim viewed the credit union lending environment as financially sound, consistently competitive, and customer focused, but it was lacking a full-service automotive leasing source who understood the true risks of the business. The plan for Fusion was to draw on the core competency of managing residual value risk and engage credit union partners who look to profitably grow their lending business and member base. To date, Fusion and sister company GrooveCar have successfully worked with their credit union partners to build a diversified CU Xpress Lease portfolio exceeding $6.4 billion and 173,000 vehicles. Jim also established Novak Motors in 2004 to serve as a retail outlet for off-lease vehicles.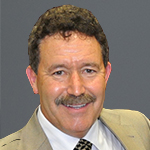 Don manages the daily business operations of Fusion and EndTrust in the shared customer service center located in Bedford, Texas. His staff provides support to our credit union partners, dealers, insurance companies, and credit union members who have become CU Xpress Lease customers. A critical responsibility of Don's is to manage the lease maturity process, providing financing options and utilizing our industry leading "No Surprises" Wear & Tear Policy. Don has been in the finance and leasing business since 1982, joining Jim Calvert at EndTrust in 2004 after a 21-year career with Mercedes-Benz Financial Services. From 1994 to 2004 he served as National Director of Remarketing where he managed a lease portfolio of over $35 billion. While serving as National Customer Service Director, he was instrumental in successfully launching the Mercedes-Benz Customer Service Center in Dallas and implementing renowned "best in class" remarketing processes.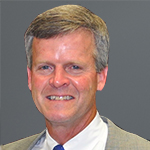 Chris Meagher
Managing Director
Chris is responsible for structuring Fusion-supported leasing programs with credit union partners by working closely with each business client from lease program concept through training and full implementation in the marketplace. Utilizing his 39 years of experience in the automotive finance and lease business, Chris collaborates with prospective credit union partners, providing fundamental financial tools and guidance through an objective analysis of the benefits of credit union leasing. Chris joined Fusion after a 23-year career with Mercedes-Benz Credit, serving in a variety of senior management positions including General Manager of Field Operations with full responsibility for program development, marketing, and coordination of all field activities for six MB region offices in the United States and Canada. From 1993 through 2005 he was the Managing Director for the MB Credit East Business Center with direct, bottom line responsibility for an $8 billion lease portfolio and all market support activities for dealers in the Eastern United States.
Let's talk about growing your portfolio today!