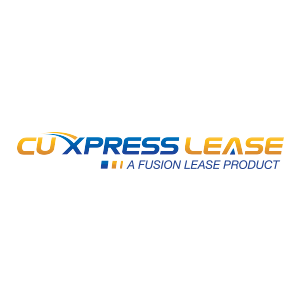 CU XPRESS LEASE SEES RECORD GROWTH IN 2018
HAUPPAUGE, NY – CU Xpress Lease, the nation's top performing vehicle lease program for credit unions, has announced that 2018 represented another record year as volume reached $707 million, a 45% YOY increase. This increase in volume was driven by the 19,384 leases originated in 2018, a 41% increase compared to 2017.
Additional takeaways from CU Xpress Lease's 2018 performance include:
Borrowers had a 770 average FICO score
65% average look-to-book ratio on transactions
100% residual value repaid to credit unions
CU Xpress Lease continues to outperform market expectations, allowing credit unions to compete at the point of sale for super-prime credit, while mitigating the residual risk and remarketing resources associated with leasing. Since launching in 2006, CU Xpress Lease has originated over 120,000 leases totaling $4.5 billion in volume. Of the 65,000 leases that have matured since the program's inception, 100% of the full residual value of each origination has been paid to each credit union. CU Xpress Lease is the only credit union lease program that will guarantee full residual value at lease maturity.
Affordability makes auto leasing a more appealing option than traditional financing, especially for millennial drivers. By providing credit unions the ability to offer full service automotive lending without buying deeper credit and lowering rates, CU Xpress Lease can help successfully capture customers trying to avoid rising vehicle costs and interest rates.
CU Xpress Lease will be attending CUNA's Governmental Affairs Conference in Washington, D.C., March 10th to March 13th, 2019. Credit unions are invited to stop by booth #471 to test drive the auto resource, discover what's new, and discuss how the program can deliver solutions to grow your auto loan portfolios.